WHO: Contraception delivery during an epidemic
February 2021. The World Health Organization just added two chapters to its Family Planning Handbook. One of them addresses contraception delivery during an epidemic.
These are some of the recommendations:
Providers should ensure that individuals make voluntary and informed choices, and that privacy and confidentiality are respected.
Multiple doses of emergency contraceptive pills can be provided.
Many contraceptive methods, including emergency contraception, can be safely and effectively self-administered without a physical exam. Indiviudals can initiate and continue these methods with or without the support of a health care worker.
During an epidemic, emergency contraceptive pills (and other methods) should be dispensed without a prescription and distributed in community outreach programs, where allowed by national regulations.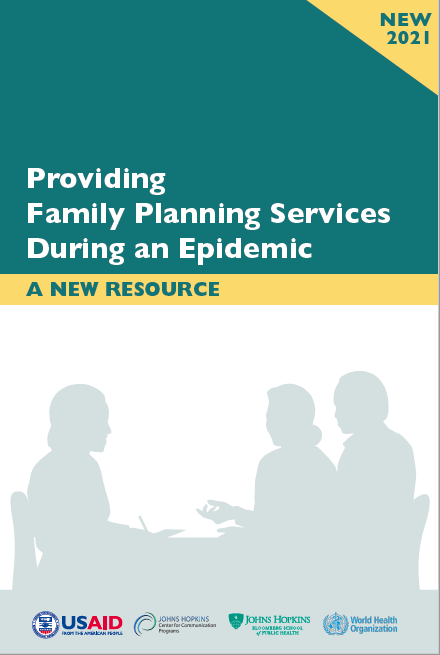 Overarching messages of this chapter are:
Family planning services should be maintained throughout an epidemic.
Medical eligibility criteria for safe use of contraceptive methods do not change during an epidemic.
Some contraceptive methods can be safely and effectively self-administered, with or without support from health care providers.
Greater use of digital health technologies may optimize access to care.
Access the full chapter here or from WHO's Family Planning Handbook website.