This page contains a selection of resources developed by ECEC as well as partner organizations that are relevant to EC access and availability in the European region. If you would like to share EC-related publications from your country, please email us.
Resources and publications:
Counseling tools 
Emergency contraception methods: The EC wheel. First edition, published in May 2016 by the European Consortium for Emergency Contraception, with support from the European Society of Contraception and Reproductive Health. Available in English, and since August 2017, in French. Contact us to receive the printable file.  Click here to use the online English EC wheel, and here for the French.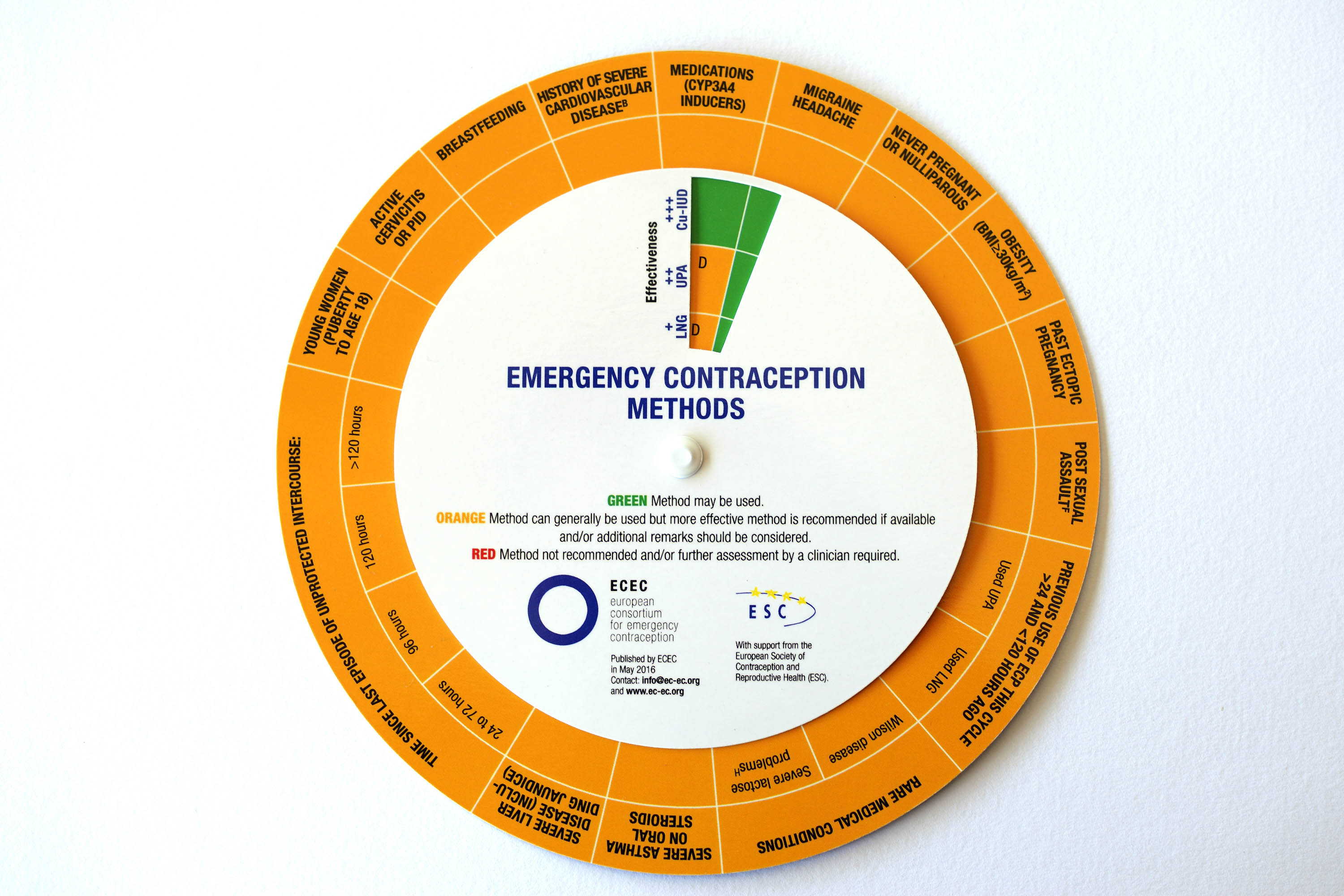 I
If you already know and used the EC wheel, please share your feedback with us, responding to this short questionnaire.
Guidelines
Factsheets
Training resources
Training Resources Package for Family Planning (TRP) created in 2017 by USAID, WHO and UNFPA:
Issue papers for programs and advocates
Emergency contraception laws and policies
Additional family planning and reproductive health resources