European Contraception Policy Atlas 2020
November 2020. The European Parliamentary Forum for Sexual and Reproductive Rights launched the 4th edition of the European Contraception Policy Atlas on November 12th. The map scores 46 countries throughout Europe on access to modern contraception. Some of this year's findings are the following:
• Access to modern, effective and affordable contraception remains a  challenge for European countries;
• 7 countries introduced policies related to supplies and counselling and 4 countries improved online information resources;
• Belgium edges ahead of France, taking the lead for the first time in four years;
• Poland remains at the bottom of the Atlas, being the only European country to increase restrictions to contraception in the past four years.
In addition, this year's Atlas features a dynamic map that illustrates countries performance according to a number of indicators. See the example of "Availability of EC without prescription" below, and read more in
https://www.epfweb.org/european-contraception-atlas
.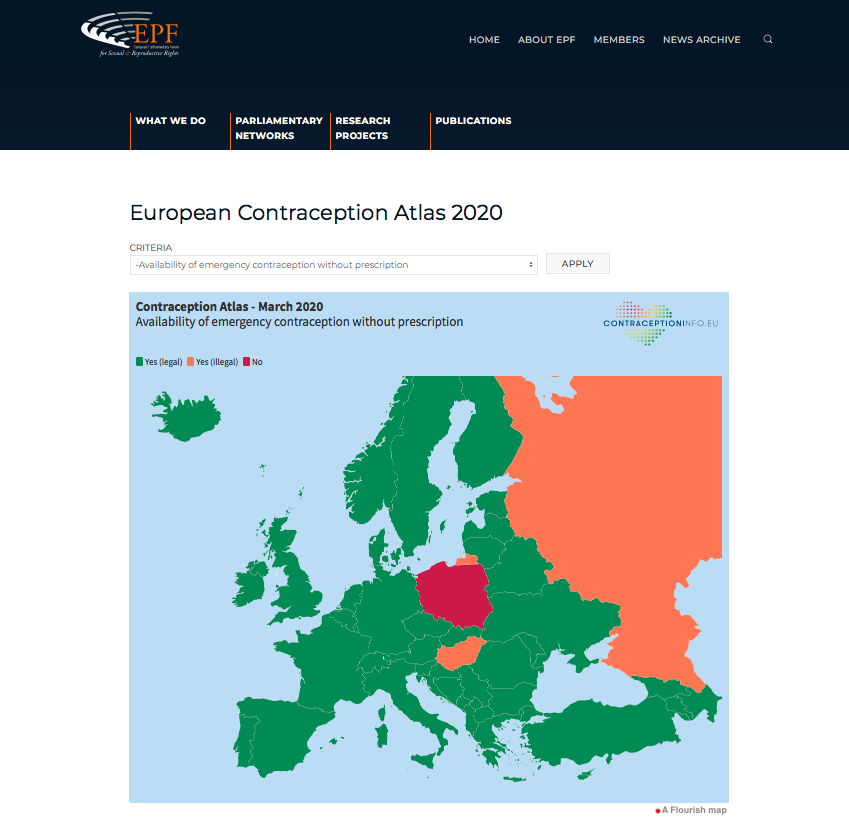 If you missed the on-line launch of the Atlas today, YouTube is here to help:
https://youtu.be/5sT5mKS-UtI