France: Emergency contraception not included in new gratuity measures
September 2021. The French Health Minister recently announced that in 2022, access to contraception will be free for women up to 25 years old.
This policy that makes access to some contraceptive methods free of cost (no charges for medical appointments to get a prescription, checkups, tests, and the method itself) extends now to all women up to age 25, in order to address financial barriers associated with a lower use of modern contraception among the young population, according to the Ministry of Health. A number of contraceptive methods were already available at no cost in the French Republic for women age 15 to 18 since 2013, and to women under-15 since 2020.
With regards to emergency contraception (EC), this new policy will not entail any change: EC pills are available in pharmacies without a medical prescription and can be dispensed anonymously and free of charge to girls under 18. For adult women, EC pills are reimbursed at 65% by the Health Insurance only when procured by medical prescription.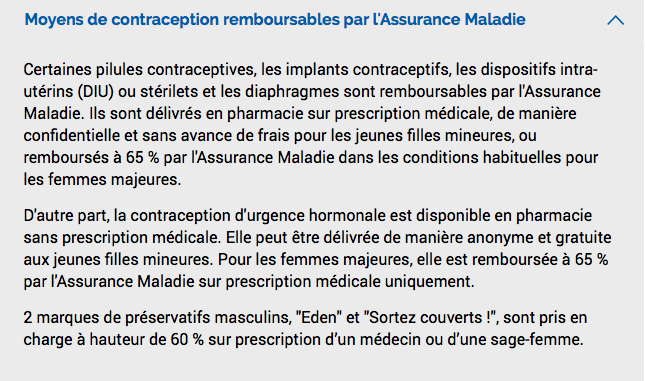 For more details visit the website of l'Assurance Maladie, the national health insurance program.