Malta: Buying the "morning-after pill" on Sunday is an arduous task
November 2020. A journalist from MaltaToday, recently conducted a phone survey to find out if the pharmacies who will be on-call in the coming 6 weekend and holidays (November until December 8th, 2020) stock EC pills or not. On Sundays and public holidays, only 20 pharmacies across the country's two islands are open.
From the 120 pharmacies across Malta and Gozo contacted by the journalist, an average of 64% sell the morning-after pill. However, the rate ranges from 50% on one Sunday in November to 75% on another.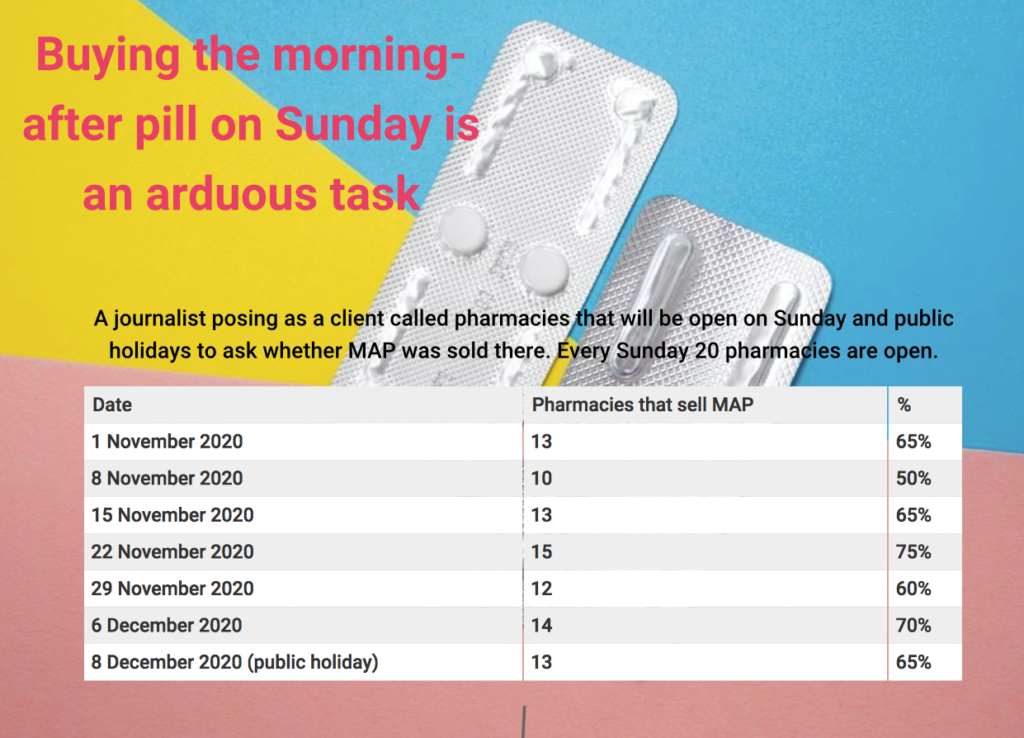 Read the full report here and here.
The report also looked at the interaction with the pharmacy staff over the phone, and the questions a woman can be asked when procuring EC. The Chamber of Pharmacists insists that pharmacists should follow their guidelines, which tackle confidentiality and patient safety, among others. This guidelines are not available to the general public.
The news triggered reactions from a number of politicians and activists.